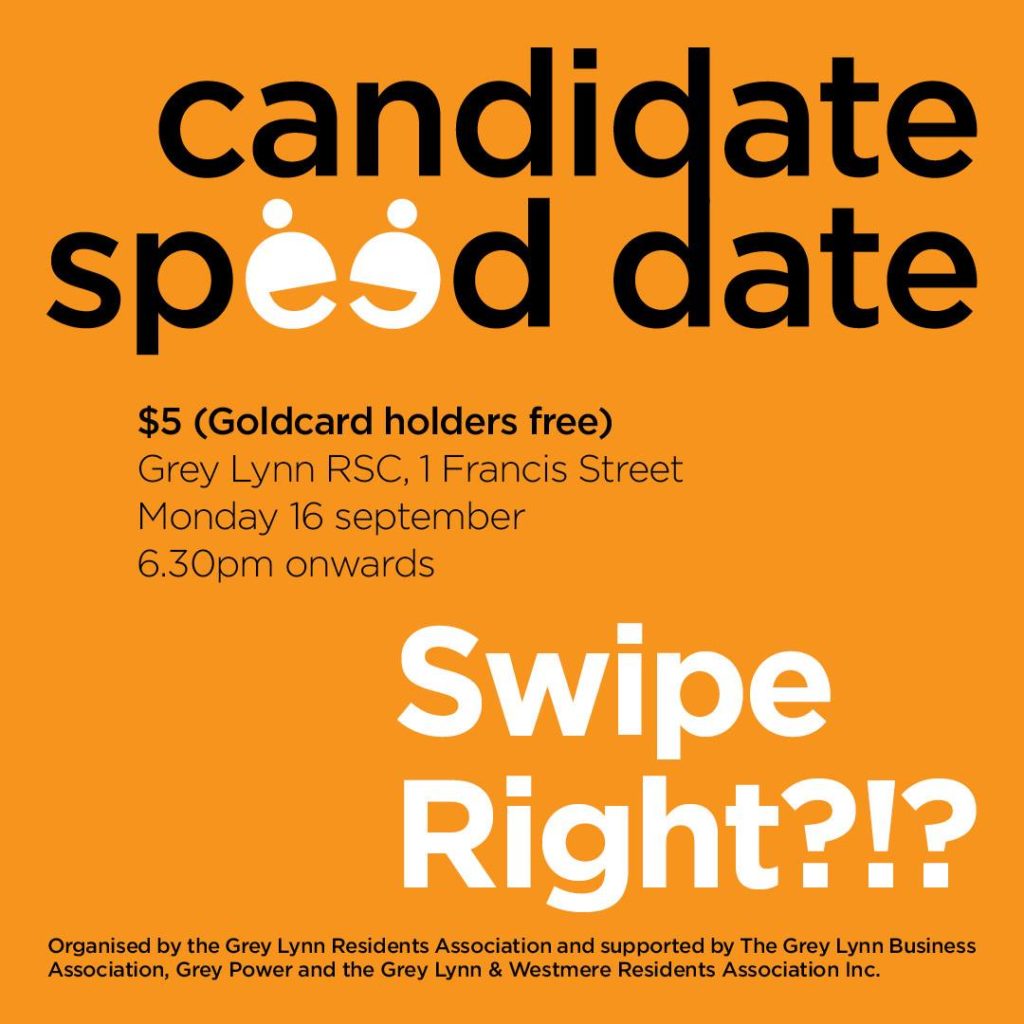 Meet our Auckland Council & Waitemata Local Board aspirants. No need to be on Tinder for this candidate speed date event – it'll be fast, furious, and fun!
Come along on Monday night and hear our Auckland Council and Waitemata Local Board aspirants in our popular comedy format – reconfigured into a candidate speed date format.
You don't need to be on Tinder to swipe right on Monday night! It's an event that once again promises to be fast, furious, and fun!
Our resident humourists will introduce each candidate, one at a time, and ask them a standard question. Don't worry, the pace will be fast & furious so they won't have time to bore you.
The fun really starts when we then ask each candidate a personalised question. Our questions are determined after much satire searching, muck raking research.
During the evening you'll have the opportunity to submit written questions for individual candidates to answer. We'll draw from these as time permits and then you can judge whether to swipe left or right on the candidates.
All welcome.
Where: Upstairs, Grey Lynn RSC, 1 Francis Street, Grey Lynn
When: 7:00-9:00 pm, Monday 16 September 2019
Start time: 6:45 PM for a 7:00 PM start (on the dot!)
Entry: $5 (Goldcard holders free)
Drinks: Cash bar downstairs.
Organised by Grey Lynn Residents Association and supported by Grey Lynn Business Association, Grey Lynn & Westmere Residents Association Inc, and Grey Power.