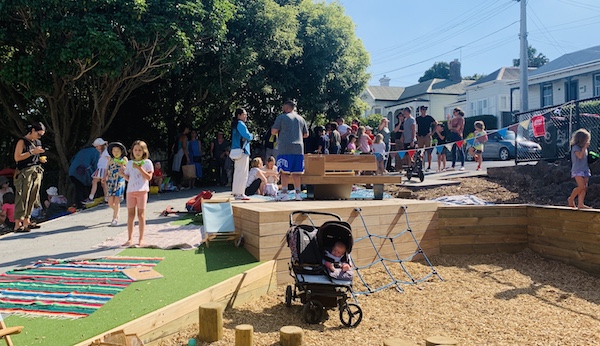 Building work is now complete on the playgrounds of two of our favourite local parks.
The area near the Auckland Zoo/ Motions Road end of Western Springs park was completely transformed during last year's lockdown and is now the ecology-themed Western Springs Lakeside Te Wai Ōrea Park.
According to the Auckland Council website, accessibility has been prioritised in the redesign to make sure wheelchairs, prams and those with impaired mobility can use the play area easily.
Meanwhile, over in Arch Hill, the new Home Street Reserve playground also is now open. Originally proposed for renewal in 2014, our association lobbied hard over three terms of the Waitematā Local Board for a fit-for-purpose space for local children.
Despite belated opposition to the upgrade by a couple of adjacent residents and cancelation of the Auckland Council-organised launch event, near on 100 locals attended a celebration to mark the improvements to the park, including cake and an impromptu appearance by Auckland Dream player Riana Rangi-Brown whose hoop shooting lessons wowed the attendant kids.
We hope the additional measures proposed by Waitematā Local Board, which include revised planting and the new safety surface, will ensure the park's facilities can continue to enjoyed by all.
Both are well worth visiting if you haven't already.