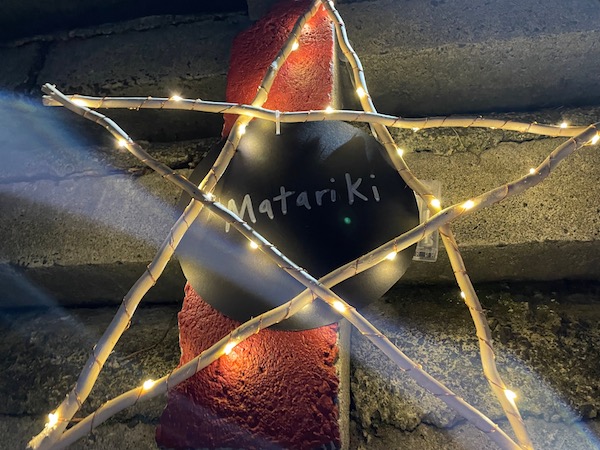 More than 100 children, parents, grandparents and residents braved a chilly but perfectly clear evening to celebrate the start of Matariki at the recently regenerated Home Street Reserve in Arch Hill.
Joining locals at the Sunday 4 July event were Waitematā Local Board Chair Richard Northey (accompanied by his wife Robyn) and Member Adriana Avendaño Christie, who jointly oversee the Community Development and Parks, Sports and Recreation portfolios.
There were plenty of activities to keep everyone occupied, including a "Write a Wish to Hiwaiterangi – the wishing star" which was attached to the fence; chalk stars festooning any available concrete space; much shooting of hoops; a sausage sizzle and hot chips supplied with the support of the Waitematā Local Board Community activity fund and lights by Bunnings.
The karakia was performed by Cooper McDade, a pupil at Kowhai Intermediate, mihimihi by Shelley Parker Guerard and big thanks to Kate O'Neill and Claire Jager, for conceiving and creating such a wonderful community event.